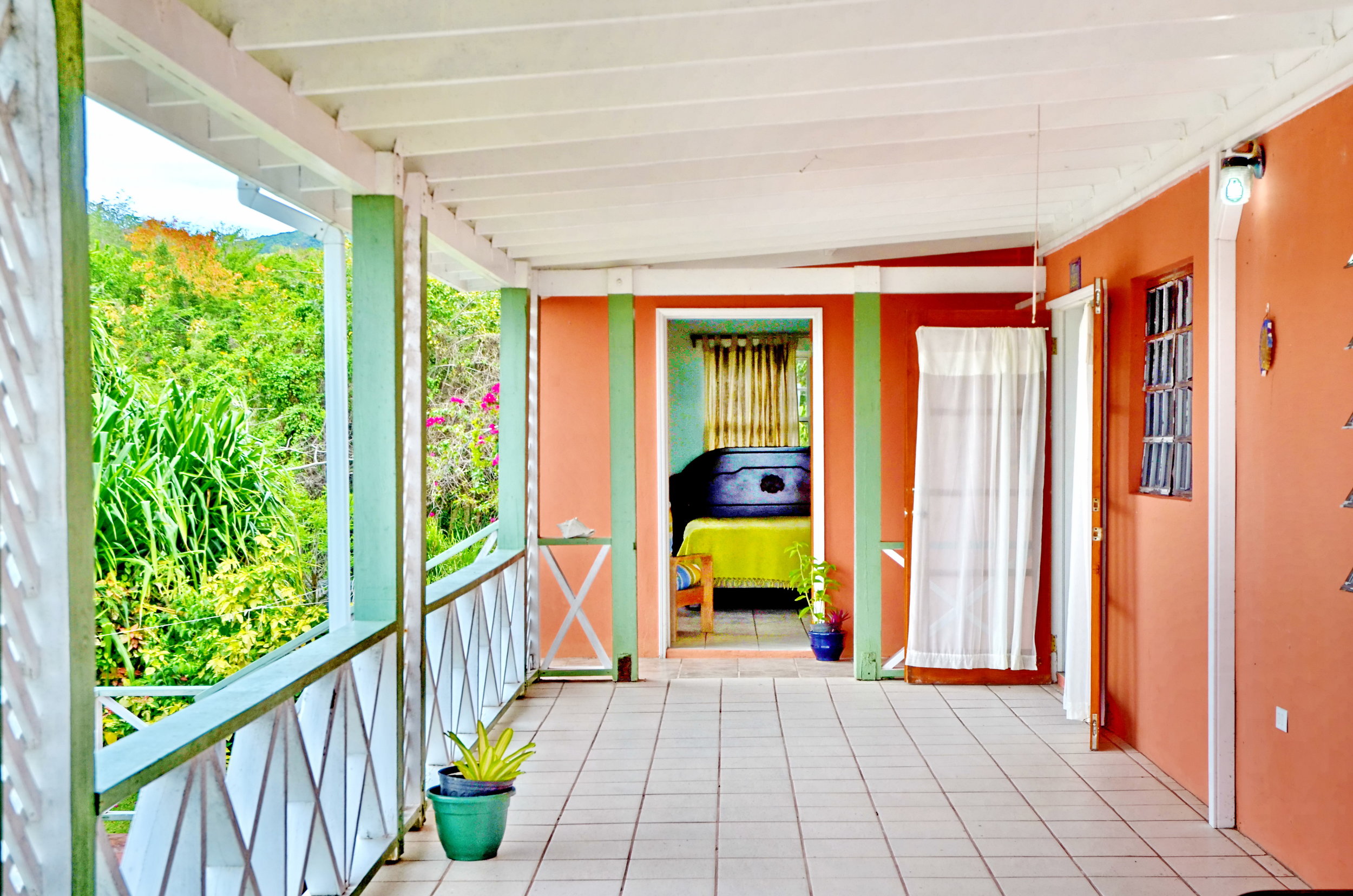 Paradise Heights
St. Thomas, Nevis
Apartments
Completed 2008
Bought as an investment property, this large house on the western slope of the tiny island of Nevis has views to neighbouring St. Kitts and stunning sunsets. The proposal was to convert this house into apartments.
Through efficient planning the house was converted into four apartments each with a veranda, retaining natural light and views of St. Kitts across the bay.
Light and ventilation were extremely important as were budget and time. Therefore with minimal intervention the original qualities of the house, (light and stunning views), were retained. Spacious apartments were created within the allotted time frame.