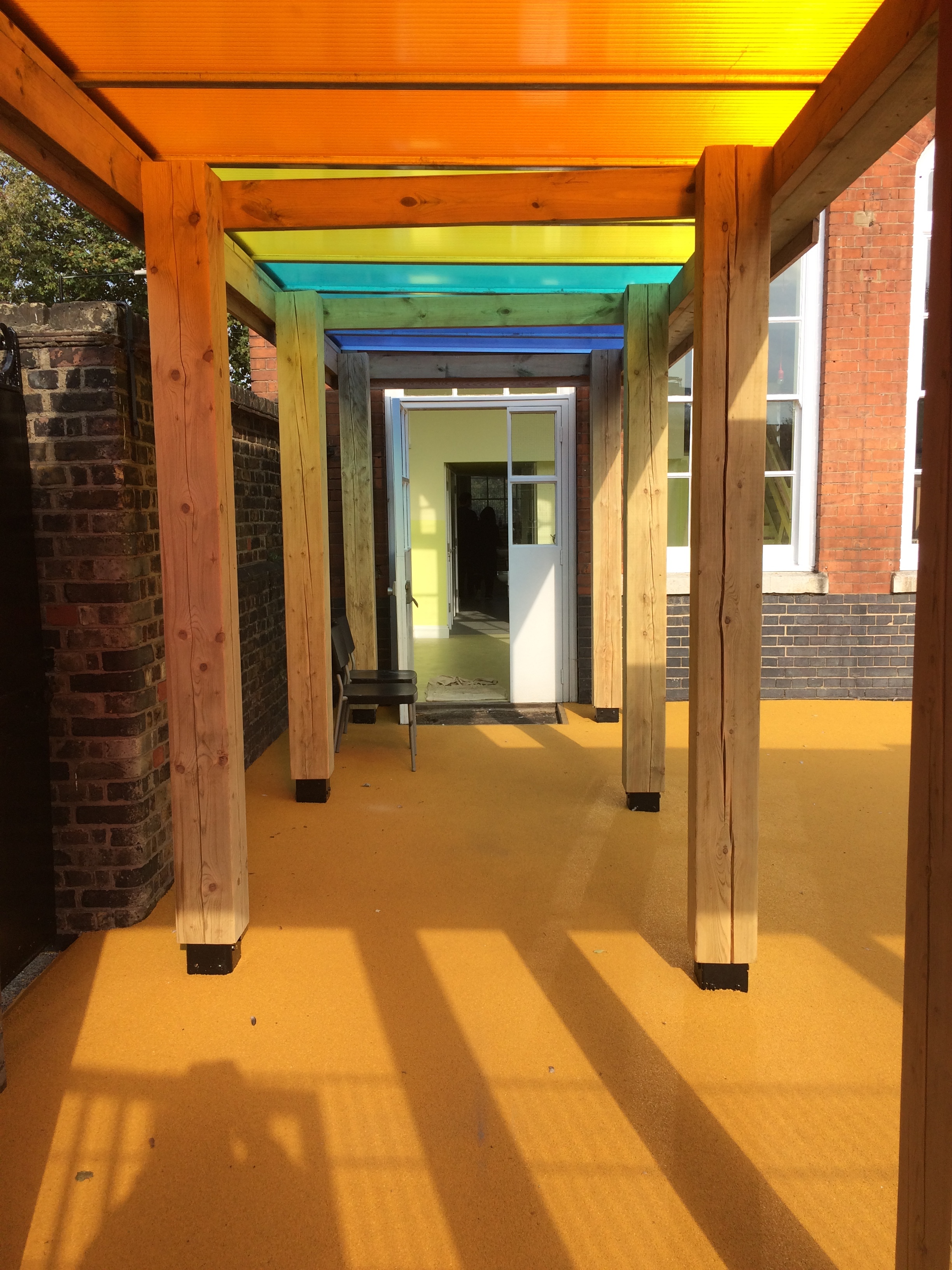 WEAVERS PLAYGROUP CENTRE
E2 London
Completed 2017
Part of the ground floor of Drapers Foyer grade two listed former school building has been converted into a drop in playgroup centre for two year olds. The last use of the space was as a kitchen and cafe and the rest of the building is houses apartments for homeless families as well as training facilities for the housing association that owns the building.
We opened up the space by removing most of a central wall and inserted a mezzanine, housing staff office and quiet area. in addition to removing any false ceilings. The opening up allows light to flow from the front to the back of the building and removing the false ceilings to reveal the double height spaces also fully exposed the original double height steel windows.
Two playgrounds were also created, one at the front with a covered coloured canopy allowing play in all weather, and a smaller one at the back for quiet play.